I was approached a while back by an art teacher who was going to be teaching monochormatic color and dot use to her class, and used my artworks as examples - I was so thrilled, excited and honored to see what her little artists would come up with.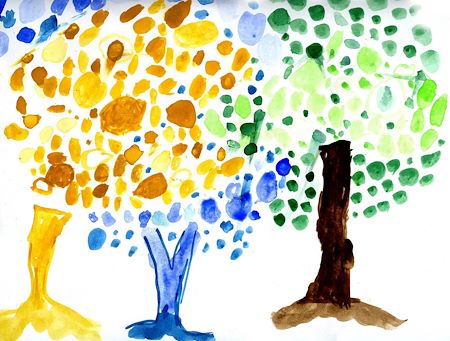 She sent me a blurb for me to include in this blog:
"
Second grade students at Rosewood International Elementary School in Rock Hill, South Carolina created paintings in the style of Angie! Students learned about monochromatic colors as well as other artists who used dots in their paintings like George Seurat, Roy Lichtenstein, and Aboriginal dot art to compare and contrast these fine artists in a class discussion. Second graders had a wonderful experience painting their dot trees while listening to music because we found out that Angie loves to listen to music while she paints. Here is our website if you would like to see more
http://www.artsonia.com/schools/school.asp?id=1008
. "
Christen Phifer,
Art InstructorRosewood International Elementary
Rock Hill, SC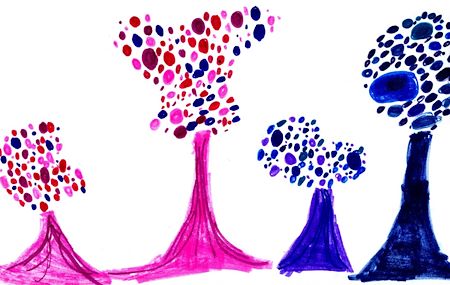 They did lovely work and you should defiantly check them out! I've only included a very small sample of what they created. Young minds always create the most precious pieces :)